Secondary Thoughts #26
Value of Valuation
"…the line between public and private markets continues to blur."
---
Value of Valuation
// As more and more investors venture into the private markets the competition for deals will inevitably increase. As competition increases so will prices. And as price increases, the potential return goes down. All obvious points, but thus far investors have been able to "ballpark" valuations. Going forward though, where the market is "more liquid and transparent," investors will need to get better at valuing a company's growth through qualitative insights.
That's what I love about researching and investing in private companies as opposed to public equities. It's not about my computer competing against your computer. It's not about placing my servers closer than yours to the exchange. It's about digging to find nuggets of information where others aren't looking.
I've always thought this, but it was brought to the fore when I heard Modest Proposal on Patrick O'Shaughnessy's Invest Like the Best. (I know I reference him all the time, but he really does put out the best information on investing.) On the podcast, Modest Proposal talks about underwriting the future and the essential qualitative tools you should have to be able to analyze a company's presence within its ecosystem. The whole podcast is great, but the first ten minutes is when he talks about quantitative vs. qualitative methods. A few highlights that stood out:
"I think everybody has come to the realization that underwriting the future now has been what's successful and is probably a skill set that you really need to have."

"Today, it is clear, that if you look at the most successful investors, they are willing to take on, in many cases, a level of uncertainty at the outset by virtue of having done a lot of work, and they get a higher conviction. Those who have really prospered over the last 10 to 15 years have been early to understanding some of these new business models…they were able to have some sort of qualitative insights…"
"Even if you are looking at a "value sector" the qualitative insights have separated wildly the best and the median and certainly the worst."
"I certainly think if you believe, like I do, that the market is on a relentless march towards increasing efficiency, that some of that rearview underwriting and simply quantitative methodology is becoming less and less valuable and competed away."
---
Professor to Know
// Aswath Damodaran, known as "The Dean of Valuation" teaches corporate finance and valuation at the Stern School of Business at New York University.
He writes at Musing on the Markets, and here is a research paper from 2009 which is still relevant today, Valuing Young, Start-up and Growth Companies.
Recently on CNBC, where he's a frequent guest, he talks about momentum and growth stocks.
---
More Articles on Valuation
---
Private —> Public
// The WSJ ran a story on digital news startup Axios and how it's been able to reach profitability this year thanks to its "smart brevity." It's a similar concept I talked about previously with Pipeline News. There's value in saving people time.

Here are four articles I thought were the most interesting and relevant from the week:
---
Exchange to Know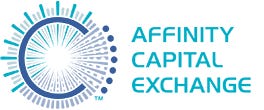 // The Affinity Capital Exchange is building the world's first venue to enable the issuance and trading of Reserve Points. The Company is creating a new asset class underpinned by loyalty points and introducing market mechanisms into the loyalty ecosystem.
Andrew Ross Sorkin talked about the company in DealBook on Thursday…
'The travel and hotel industries are fighting for survival, and JPMorgan Chase thinks it can offer a lifeline. Through a partnership to be announced today with Affinity Capital Exchange, the bank will create tradable securities backed by pools of loyalty points from airlines, hotels and others.'
~ Byrne Hobart goes deeper into loyalty programs in, "Why the Survival of the Airlines Depends on Frequent Flyer Programs."
---
Company to Know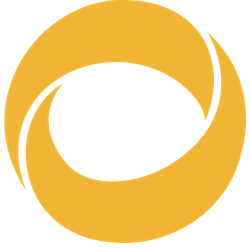 // Golden's goal "is to create a knowledge base focused on areas where Wikipedia's coverage is often spotty, particularly emerging technology and startups. In a sense it could be seen as a competitor to Crunchbase, but with a much bigger emphasis on explaining and "clustering" information on big topics like quantum computing, rather than just aggregating key data about companies and people." The company raised a $14.5M Series A led by Andreessen Horowitz this week.
---
Data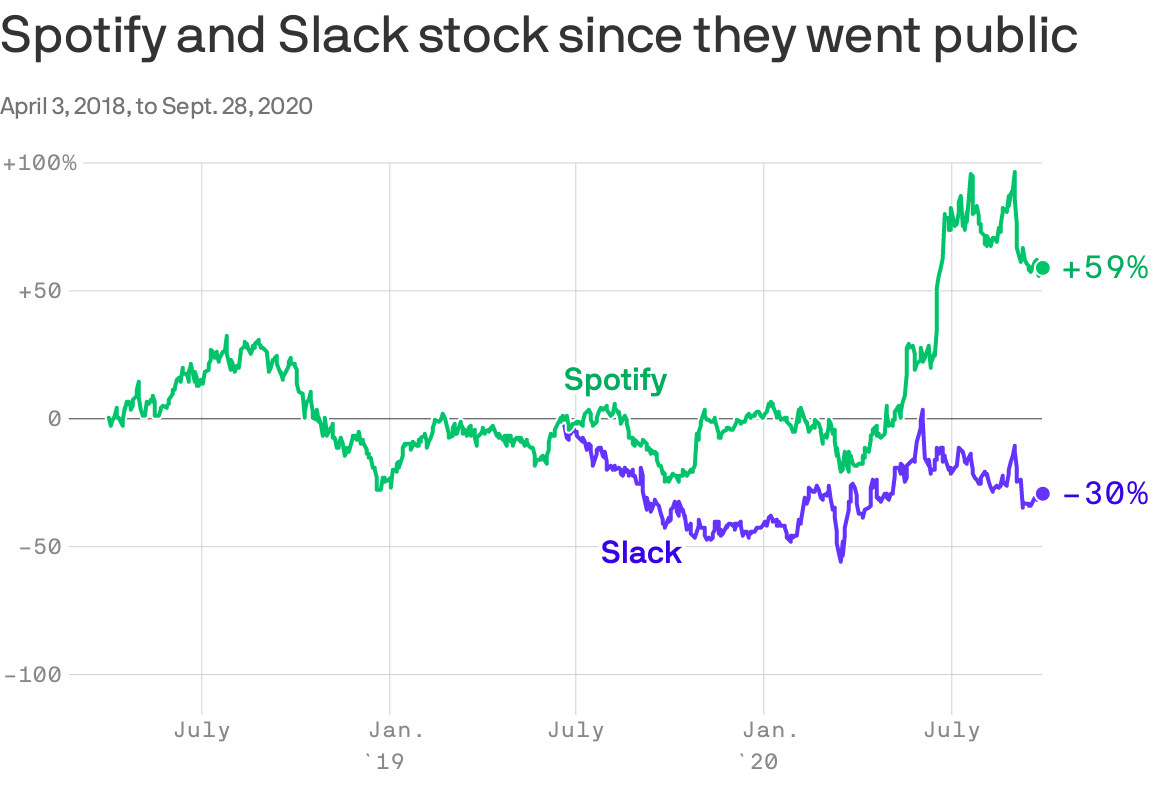 Data: Yahoo Finance; Chart: Axios Visuals
---
Thanks.
---
---
This newsletter is created and authored by Bryce Tolman and is published and provided for informational purposes only. The information in the newsletter constitutes the Author's own opinions. None of the information contained in the newsletter constitutes a recommendation that any particular security, portfolio of securities, transaction, or investment strategy is suitable for any specific person. You understand that the Author is not advising, and will not advise you personally concerning the nature, potential, value or suitability of any particular security, portfolio of securities, transaction, investment strategy or other matter. To the extent any of the information contained in the newsletter may be deemed to be investment advice, such information is impersonal and not tailored to the investment needs of any specific person.